First off, I hope you are enjoying some sunny weather. I know I am. It was a long, cold rainy spring here in BC, and I am loving getting out on my bike.
If you're anticipating the release of Fate's War – Book 3 of Fate's Journey I have good news and bad news. The good news is, I just hit 115k words! The bad news is, I was aiming for a total of 120k words, but still need about 25k to finish the story. This is the fun part though. Everything is culminating in the third act with some surprising and thrilling conclusions!
I'd also hoped to include another chapter of my unedited excerpts ofFate's War, but unfortunately I had to focus on this whole GDPR compliance by today's deadline. Though I did manage to put together a montage of some of the magical places, monstrous creatures and epic characters in Fate's War to give you a glimpse of what I've been imagining.
Also, be sure to keep scrolling down to check out this exciting SciFi & Fantasy Book Fair and Kindle Fire Giveaway I'm taking part in!
Until next month, happy reading,
T 🙂
Fate's War Montage
Floating cities, flying boats, sand monsters, demons, a tougher than ever heroine and gorgeous guys, oh my!
Have you read all five chapters of my unedited excerpts of Fate's War?Click here to start reading!
Sci-Fi & Fantasy Book Fair
Fate's Fables, is just one of the many exciting reads in this collection of Sci-Fi & Fantasy titles, all of which are available for 99¢ until May 31st!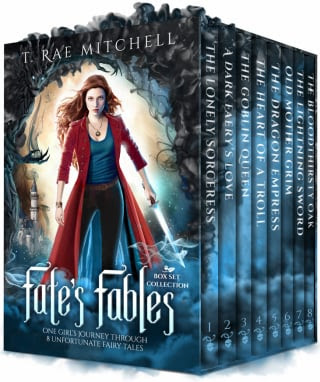 This beautifully intricate fantasy, with its feisty heroine, breath-taking action and heart-wrenching romance, will delight fans of The Lunar Chronicles and A Court of Thorns and Roses.
Fate Floyd is trapped within a darkly enchanted fairy tale world bound by the Book of Fables. Her only means of escape is to travel through the book's eight unfortunate fairy tales and change them into happily-ever-afters. Can she survive all the way to the book's bitter end and create her own happy ending with the boy of her dreams?
CLICK HERE to view all the titles in the book fair!
Vote for a chance to WIN!
My urban fantasy thriller, Magic Brew, is part of the Reader's Choice Awards Contest. If you've read Magic Brew, then I hope you'll vote for my book, which will automatically enter you for a chance to win a a 8″ Kindle Fire, $25 Amazon eGift card, and a bookworm coffee mug!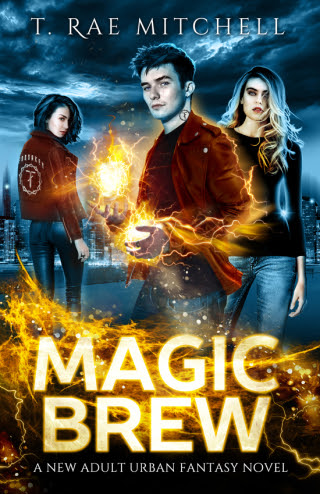 Magical gang wars, betrayal, hard-core battles, laughter, love and death. Edge is at the center of an ancient power struggle he never knew existed. Now his gang is running through enemy territory thick with bloodthirsty gangs of shifters, vamps and demons hunting them for the bounty on their heads.
If you like Dresden Files and Iron Druid Chronicles, you'll love this fast-paced urban fantasy thriller. Vote today!
Many thanks if you've chosen to vote for Magic Brew 🙂