Hi there!
A while back, I was thinking how great it is to work with other authors and how I wished someone would start a short story collection. Well, a personal motto of mine is that I am someone. So, I started working on an anthology of my own! Several AMAZING authors agreed to contribute works, including one of my all-time favorite authors, Cookie O'Gorman!
I'm hoping you'll take a chance on this anthology, The Art of Taking Chances, by downloading a FREE copy today or purchasing a paperback copy!
Download The Art of Taking Chances FREE Today
Purchase a Paperback Copy of The Art of Taking Chances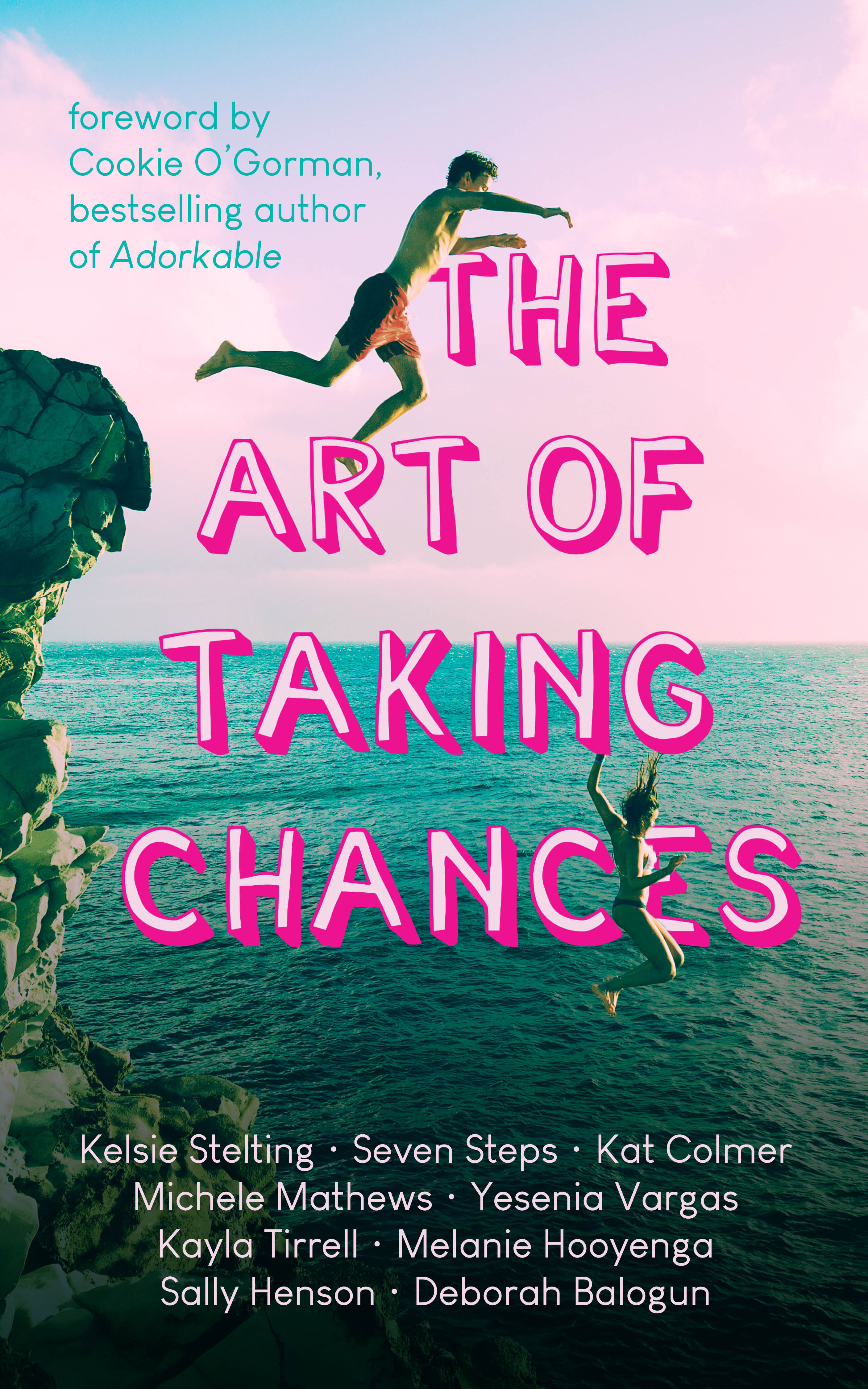 One of the best parts of summer is laying in/on the hammock/beach/chair/by the pool and reading an awesome book! That's why I'm so excited to release my latest work, The Art of Taking Chances! It's a free anthology including a short story I wrote called "Tell Me Something Real."
Afterwards, I hope you'll send me an email and let me know what you think! I edited each of the stories in the anthology, and I took a great deal of pride and time making sure each one of the works included will be ready for you!
Lots of love,
Kelsie Stelting
PS – If you haven't grabbed a copy yet, what are you waiting for? 🙂
Download The Art of Taking Chances FREE Today